Dr. Nadine von Krockow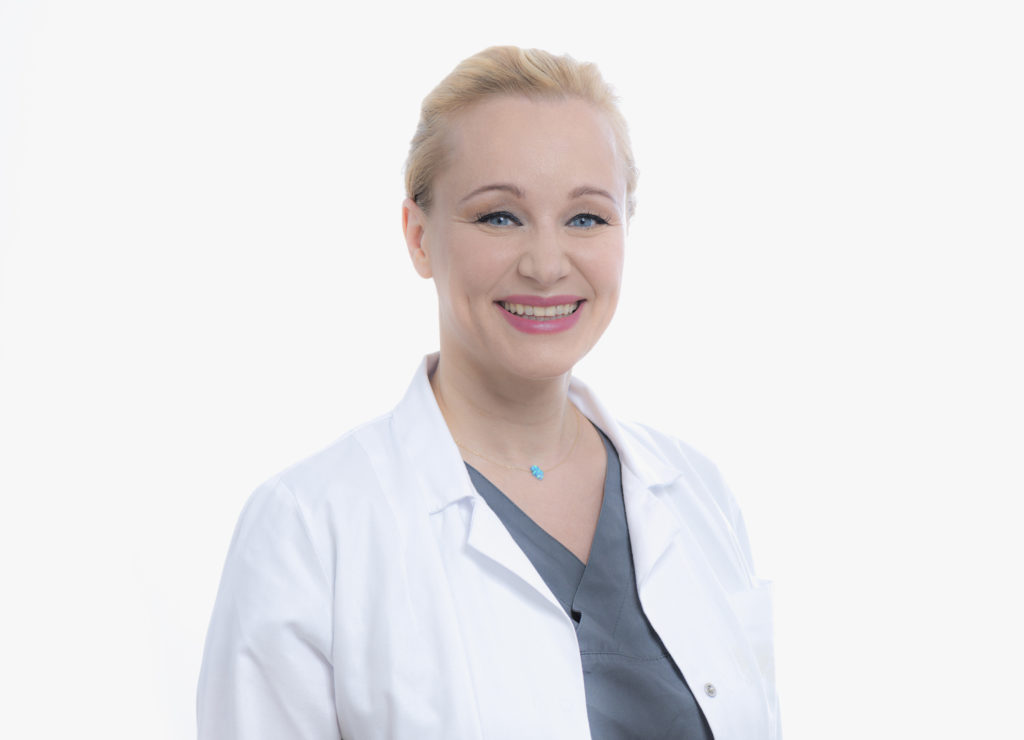 Dr. Nadine von Krockow studied dentistry at the University of Cologne. After her graduation in 2007, she started as a training assistant in the field of oral surgery in a surgical and periodontological referral practice in Brühl near Cologne. In addition to her further training, Dr. von Krockow was engaged in a private diagnostic institute and, together with international experts, assessed more than 1500 three-dimensional x-rays, which gives her above-average experience and competence in radiological diagnostics. In 2009 she completed the structured further training as a specialist for root canal treatment/endodontology at North Carolina University. In 2012, the University of Düsseldorf awarded her the title of Dr. med. dent. after successfully completing her doctorate on the subject of "Analysis of the survival rate of short dental implants (10 mm)". 
n October 2010, she began as a training assistant for oral surgery at the Department for Dental Surgery and Implantology of the Goethe University in Frankfurt am Main Director Prof. Dr. med. dent. G.-H. Nentwig. 
In October 2011 she was appointed specialist for oral surgery after examination by the Landeszahnärztekammer Hessen. 
Since 2010 she has been working in the department for postgraduate education at the Goethe University Frankfurt and since 2011 she is Academic Manager of the scientific organization of the Master of Oral Implantology program. In 2015 she was appointed senior physician in the Department of Postgraduate Education at Goethe University. 
Dr. von Krockow works in the field of implantology as a national and international consultant and is the author of numerous national and international publications. 
As a dentist specializing in oral surgery and endodontology, Dr. von Krockow is able to apply her specialist knowledge to patient treatment at the highest level. Planning, periodontological findings, therapy and prosthetically highly aesthetic reconstructions are the essential pillars of every dental treatment. Empathy, quality and professional competence are their top priorities.